It took a ton of work to get into a PhD program and now that I'm here, when my peers ask what  I am studying at Case Western, I find myself saying "I'm just getting a PhD". In my department, many of my peers are MD/PhD students, already have a medical degree, are currently medical fellows who are taking extra classes just cuz, or have current successful healthcare careers. To be honest, I feel like the odd ball who doesn't have a clinical background. But why am I diminishing myself when outside of my university, I am one of the rare individuals who has the privilege to work towards their PhD? Two words for you: Imposter Syndrome. 
For many of you in graduate school, you may be very familiar with this term. For others, you may have these feelings of self-doubt but never knew what it truly meant. Imposter syndrome is an experience when you doubt your skills, talents, or accomplishments despite evidence contrary to this belief such as your education or achievements. I especially feel my imposter syndrome when working on my classwork. I always doubt my own work and believe my classmates difference of opinion first. But in the end, I am typically wrong 50 percent of the time and so are they! I need to remember that I was chosen for this PhD program in the same way as my peers. Although they may have different experiences, we are all on the same level. We are all trying to learn as much as we can from our programs.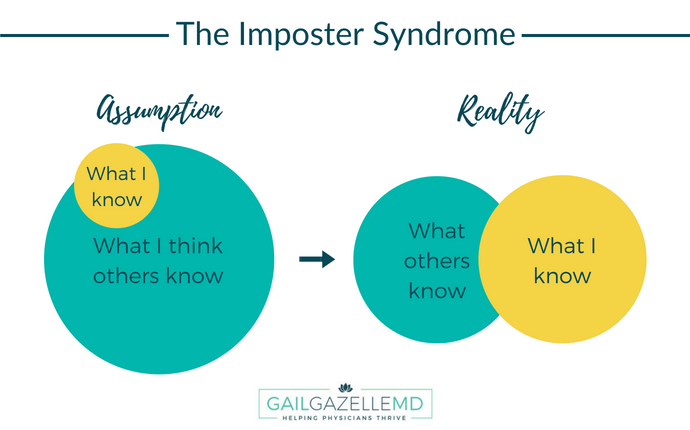 I think sometimes we need a reminder about how challenging it is to even get into a masters or doctoral program. So let me remind you about how special you are. According to the United States Census Bureau in 2018, only 13.1% of American Adults have an advanced degree. This includes masters degrees, doctoral degrees, or professional degrees. This is actually an increase from 2000 where only 8.6% of individuals had an advance degree.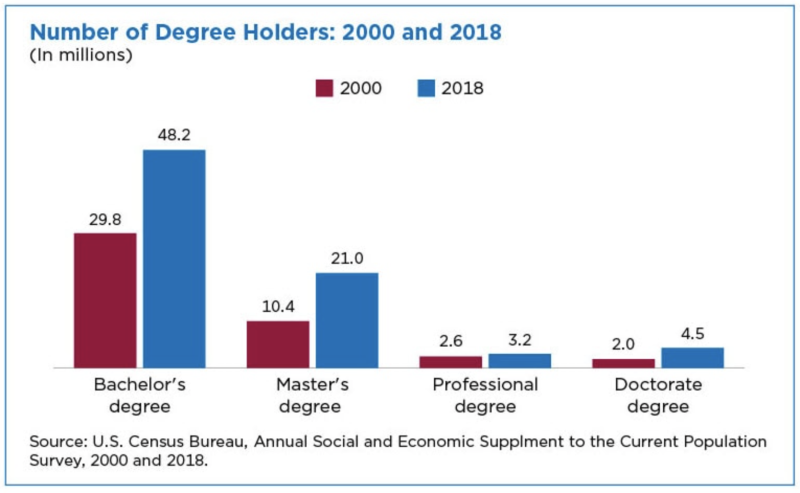 If you are currently enrolled in an advanced degree or have one, you are part of small privileged community able to study at this level. You should be incredibly proud of the work it took to get there. And while you're trying to get your degree, or starting a new job where you perceive others have more experience than you, remember we all came from the same community. We are all on the same level, trying to succeed. The only person we need to compare ourselves to is ourselves! That's how we can become a better versions of ourselves.


Sources:
https://communitycapital.unc.edu/2019/09/imposter-syndrome/ 
 https://www.census.gov/library/stories/2019/02/number-of-people-with-masters-and-phd-degrees-double-since-2000.html