When I was working at EVMS I told my supervisor that I wish we had the time to start our day with two hours of just reading the scientific literature. This way we could keep up with the new literature as well as explore new ideas for our research projects. Now in graduate school, that appears to be my new assignment. Read, read, think, write, and read.
This semester, I am in four classes: Translational and Patient-Oriented Research Theory, Statistical Methods 1, Epidemiology, and a Seminar class. My classes are filled with all sorts of people. There are physicians, students with families, masters, non-degree seeking, and doctorate students. We are this Mod Podge of a group. 
 In almost all my classes we have required readings with statistics being no exception. In fact, I believe that class will come with the most reading of all! Over this semester, we will be reading a book entitled
The Art of Statistics
By: David Spiegelhalter and that is only the required reading. He provided us with probably fifty different resources to potentially explore including books, blog posts, podcasts, and more! I am looking forward to checking out the R!sky Talk podcast also by David Spiegelhalter where he discusses science communication with other experts.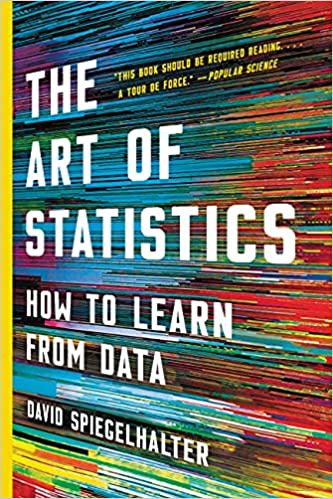 As you've probably already guessed, my statistics course is not a class in mathematics but one in how to work with medical and health data. So our first homework assignment involves not calculating data but analyzing it and writing paragraphs explaining the data we're looking at. I think this class is going to include as much reading and writing as it is calculating statistics. 
In addition to my classes, I have started my first research rotation where I am working with a data system called TriNetX. This system has millions of de-identified patient records available. Everything is completely blinded and no patients' records can be observed individually. By working with large datasets, scientists can ask questions such as does a disease affect mostly men or women? Is a particular ethnicity group affected? How are most patients treated for their disease? There are so many questions that can be evaluated with big data sets and I'm excitedly learning how to conduct research on such a large scale. Currently, I am working on finalizing a project idea that I will conduct over the next month, ideally studying a disease affecting vision!